By DR. NICOLE CARVILLE – Hampton Physical Therapy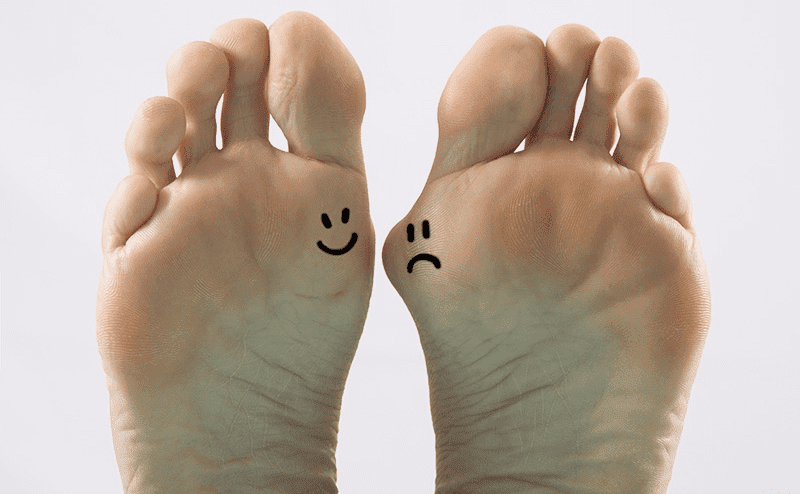 Let's start with what a bunion is! A bunion, also known as hallux valgus, presents as a physical bump on the medial (inner) portion of the first toe. This bump is actually a change in the alignment of the bones to create a sharp angle vs. a physical "bump" that grows. The bones that make up the first toe start to drift towards the second toe. Patients are frequently frustrated by the presence of bunions for cosmetic, painful and functional reasons. A common myth is that the choice when plagued with a bunion is to either accept it and do nothing or get surgery. There are plenty of patients who do have a bunion that is so far progressed that surgery really is the only choice. However, there's also a significant subgroup of patients where physical therapy is the best choice.
A bunion is a progressive disorder – which means it happens overtime. This also means that it takes time to improve. Many patients accept a bunion as reality because it's "genetic" or because a family member had one. While you may be more susceptible due to family history, that certainly doesn't mean there's nothing to do about it!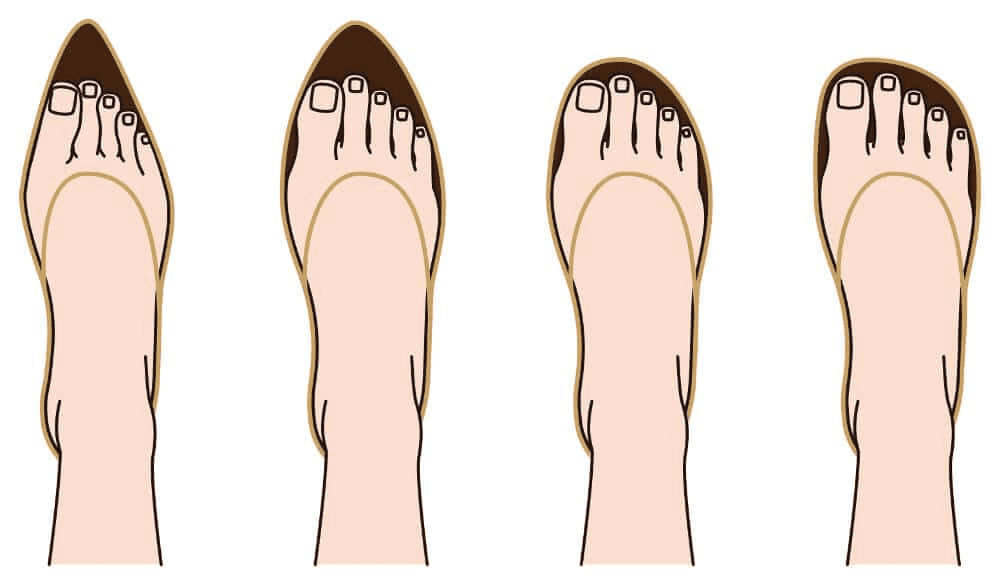 The first thing to consider is footwear. Wearing shoes that crowd the toes is not the primary reason for a bunion developing, but it can cause the deformity to progressively get worse and increase symptoms. Footwear is a choice we make on a daily basis and can either reinforce the issue of a bunion or it can help! As seen in the image below, the narrower the toe box, the more external pressure can cause the first toe to collapse in. Wearing shoes with narrow toe boxes isn't limited to high heels and dress shoes; it can also be your daily sneakers or hiking boots that just don't give your toes enough room to move through proper gait mechanics while walking or running.
If you are aware of a family history of bunions then the first thing I challenge you to do is take a look at your footwear. There are wide toe box shoes for all occasions. Some popular brands include Altra, Xero Shoes and Vivobarefoot. Shoes with a wide toe box can be helpful to prevent a bunion from developing in the first place, can prevent further progression and can help to reduce pain levels with an existing bunion.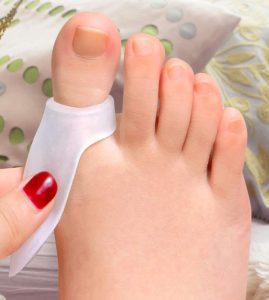 Another component of footwear is the insert that goes in your shoe. In the short term, an insert can be used for relief to off load pressure and allow your pain levels to come down so you can participate in the rehabilitation process. There are also bunion pads that can be placed directly under the "bony" part of your big toe to decrease pressure. As well as toe inserts to even out the alignment between all of your toes. These "extras" aren't something to use forever, but more of a tool to bridge the gap between your current pain and dysfunction and your rehab goals, whether they be walking barefoot, walking on the sand or improving your balance.
The second component to both bunion prevention and rehabilitation is strengthening the foot as well as higher up the leg where impairments are noted. The hips have the power to be your foot's biggest supporter or greatest enemy and one of the first places we look after assessing your foot strength. So how do you strengthen your foot? See below for your first piece of homework. Start with your foot in a resting position and then attempt to spread those toes as wide as they go! Is it tough; do they not spread very far?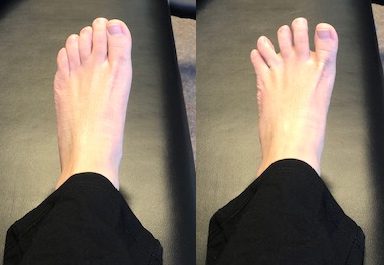 That's ok, start with 10 of these every time you sit down to watch TV or read at night. Then, drop us a note or give us a call at Hampton Physical Therapy and we will walk you through the next steps of rehabilitation.
Sources:
https://www.foothealthfacts.org/conditions/bunions
https://gaithappens.com/